San Francisco Condo Mania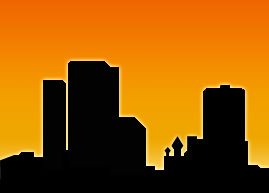 Downtown San Francisco is the heart of the city of San Francisco, covering the financial district, north beach and the Civic Center, among other areas. The mixture of condos and commercial space in downtown San Francisco make the downtown area a great place to live for those who don't like a commute. Condo choices range from converted buildings like the Royal to the new Millennium Towers.
Browse by Downtown San Francisco Area

Area
Active Listings
Price Range

---

DOWNTOWN
13 Listings
Priced from: $469,000 to $1,599,000
FINANCIAL DISTRICT
12 Listings
Priced from: $595,000 to $3,575,000
NOB HILL
22 Listings
Priced from: $699,000 to $5,450,000
NORTH BEACH
2 Listings
Priced from: $1,100,000 to $1,125,000
NORTH WATERFRONT
2 Listings
Priced from: $1,250,000 to $1,450,000
RUSSIAN HILL
17 Listings
Priced from: $585,000 to $7,500,000
TELEGRAPH HILL
3 Listings
Priced from: $749,000 to $6,495,000
VAN NESS CIVIC CENTER
19 Listings
Priced from: $429,900 to $3,134,000
Featured Communities in Downtown San Francisco

The Odeon offers strikingly modern loft condominiums in the heart of the most vibrant neighborhood in San Francisco. Located just one block south of Union Square, this development boasts exquisite construction and design standards that grant residents a sense of serenity and privacy despite being in the heart of the city. Residents of the Odeon enjoy a secure entryway with a stylishly appointed lobby and an elevator. Parking is leased. A community courtyard features floral ...

From the moment it rose in 1890 at the corner of Market and Kearny Streets as the nation's first skyscraper west of the Mississippi, The Chronicle Building became San Francisco's landmark of the era. Now The Ritz-Carlton Club and Residences, San Francisco is a Twenty-First Century showplace -- the pinnacle of luxurious urban living. The luxurious Private Residences are perfectly situated at 690 Market Street, just minutes from Union Square. The Ritz-Carlton legendary service and ...

Millennium Tower at 301 Mission is a newer luxury condo high rise project. At 58 stories, the residences provide spectacular panoramic views of the city. Millennium Tower has floorplans and interior finishings separated into three groups. Floors 3-25 are called the Residences. The 26 - 60th floors are the Grand Residences. Next to the main tower is an 11-story mid-rise community named the City Residences. The City Residences are more in keeping with the Loft Style, with most ...

Every unit the Landmark Union Square is unique -- no two are sized or designed exactly the same. These studio, 1 and 2 bedroom units range from 470 to 1,200 sq. ft. (aprx). The homes include original sandblasted brick walls, 13- to 22-foot ceilings, Kashmir granite counters, mahogany cabinetry, solid hardwood flooring and designer appliances. Some include private balconies and dramatic city views, but all enjoy access to a panoramic view roof-top deck, including stunning views of San ...

An ideal location for this full service luxury building. The Comstock, a high rise building, offers a 24 hour doorman, live-in management, plush lobby, extra storage, one car parking, extra guest parking, club room, and coin operated laundry facility. Conveniently located near shopping, fine dining, the Financial District, Union Square, and transportation.
Browse by Downtown San Francisco Community

Community
Active Listings
Price Range

---

1090 CHESTNUT STREET
1 Listing
Priced at $7,500,000
1150 SACRAMENTO
1 Listing
Priced at $5,450,000
1200 CALIFORNIA
1 Listing
Priced at $2,495,000
1355 PACIFIC AVENUE
1 Listing
Priced at $1,149,000
1441 JONES STREET
1 Listing
Priced at $1,425,000
1520 TAYLOR
1 Listing
Priced at $1,898,000
1776 SACRAMENTO STREET
2 Listings
Priced from: $958,000 to $1,160,000
2555 LEAVENWORTH STREET
1 Listing
Priced at $1,249,000
550 SOUTH VAN NESS
1 Listing
Priced at $597,888
637 POWELL STREET
1 Listing
Priced at $995,000
733 FRONT STREET
2 Listings
Priced from: $798,000 to $1,625,000
83 MCALLISTER
1 Listing
Priced at $429,900
900 BUSH STREET
1 Listing
Priced at $689,000
AXIS
2 Listings
Priced from: $949,000 to $1,599,000
BLANC
1 Listing
Priced at $1,326,000
CATHEDRAL HILL
1 Listing
Priced at $795,000
CLAY JONES
1 Listing
Priced at $2,100,000
DANIEL BURNHAM COURT
3 Listings
Priced from: $549,000 to $769,000
FONTANA EAST
2 Listings
Priced from: $585,000 to $1,150,000
FONTANA WEST
2 Listings
Priced from: $675,000 to $975,000
GOLDEN GATEWAY COMMONS
2 Listings
Priced from: $2,500,000 to $2,850,000
GRAMERCY TOWERS
3 Listings
Priced from: $798,000 to $1,499,000
GREEN HILL TOWER
1 Listing
Priced at $3,695,000
LA MIRADA
1 Listing
Priced at $3,785,000
LANDMARK CONDOMINIUMS
1 Listing
Priced at $1,699,000
LANDMARK UNION SQUARE
4 Listings
Priced from: $595,000 to $749,000
MARQUEE LOFTS
1 Listing
Priced at $995,000
MILLENNIUM TOWER SAN FRANCISCO
4 Listings
Priced from: $1,499,000 to $3,600,000
OPERA PLAZA
1 Listing
Priced at $499,000
PARC TELEGRAPH
1 Listing
Priced at $1,250,000
PARK LANE
1 Listing
Priced at $1,995,000
PINE TERRACE
1 Listing
Priced at $650,000
POST INTERNATIONAL
1 Listing
Priced at $1,249,000
RITZ CARLTON CLUB
4 Listings
Priced from: $1,095,000 to $3,575,000
SYMPHONY TOWERS
3 Listings
Priced from: $679,000 to $769,000
TELEGRAPH LANDING
1 Listing
Priced at $1,450,000
TELEGRAPH TERRACE
1 Listing
Priced at $6,495,000
THE ARTANI
1 Listing
Priced at $995,000
THE BAY
1 Listing
Priced at $1,100,000
THE COMSTOCK
3 Listings
Priced from: $1,279,000 to $2,695,000
THE HAMILTON
2 Listings
Priced from: $469,000 to $479,000
THE LAMBOURNE
1 Listing
Priced at $489,000
THE LOMBARDIA
2 Listings
Priced from: $2,675,000 to $3,995,000
THE ODEON
4 Listings
Priced from: $999,999 to $1,250,000
THE ROYAL TOWERS
1 Listing
Priced at $2,195,000
THE SUTTERFIELD
2 Listings
Priced from: $799,000 to $849,000
VILLA CASTAGNA
1 Listing
Priced at $1,125,000
Browse Condos Listings within this District
Community Locations

---
The Fair Housing Act prohibits discrimination in housing based on color, race, religion, national origin, sex, familial status, or disability.

Information Deemed Reliable But Not Guaranteed. The information being provided is for consumer's personal, non-commercial use and may not be used for any purpose other than to identify prospective properties consumers may be interested in purchasing. This information, including square footage, while not guaranteed, has been acquired from sources believed to be reliable.

Last Updated: 2016-09-26