San Francisco Condo Mania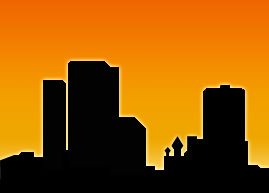 Categories > San Francisco Lofts

Over the years San Francisco's innovative architects and designers have helped developers create a magnificent inventory of urban lofts. From repurposed factories and warehouses to luxurious new builds, you can find lofts in just about every area of San Francisco.

Head to South Beach to find the true industrial style loft at 650 2nd Street. This building has 25 ultra-chic, raw industrial units in a converted warehouse, two blocks from AT&T Park. You'll find more contemporary choices in South Beach as well, like the 200 Townsend Street Lofts, built on a corner with light-filled units from their massive windows.

Wander over to Inner Mission to find 2412 Mission Street, another contemporary condo building that earns its loft status with the two-story living area with the open space upstairs.
Featured Articles

How to Pick the Best San Francisco Loft for You
San Francisco has a choice of loft styles that can appeal to more buyers than ever before.
Featured Community

Award-winning lofts with high-end design. Enjoy 24 hour security, concierge service, and deeded indoor parking at the Yerba Buena Lofts. On-site Resident Manager to assist you. Adjacent to the Yerba Buena Garden, close to Union Square, Museum of Modern Art, fashionable stores, and some of the best restaurants in town.
Featured Community

The Odeon offers strikingly modern loft condominiums in the heart of the most vibrant neighborhood in San Francisco. Located just one block south of Union Square, this development boasts exquisite construction and design standards that grant residents a sense of serenity and privacy despite being in the heart of the city. Residents of the Odeon enjoy a secure entryway with a stylishly appointed lobby and an elevator. Parking is leased. A community courtyard features floral ...
Featured Community

Every unit the Landmark Union Square is unique -- no two are sized or designed exactly the same. These studio, 1 and 2 bedroom units range from 470 to 1,200 sq. ft. (aprx). The homes include original sandblasted brick walls, 13- to 22-foot ceilings, Kashmir granite counters, mahogany cabinetry, solid hardwood flooring and designer appliances. Some include private balconies and dramatic city views, but all enjoy access to a panoramic view roof-top deck, including stunning views of San ...
Featured Community

Live in the heart of SoMa at the award-winning Clocktower Lofts, designed by David Baker & Associates. Just off 2nd Street and the 80 Freeway, these work/live lofts feature three landscaped courtyards and offer a variety of bay and city views. Residents share a common rooftop deck. There are 127 unique lofts in this historic warehouse-converted building that features a 10-story steel-frame clock tower. It has an open industrial feel with a variety of unit types - owing to four ...
Featured Community

Located in the historic South End District, this converted warehouse building offers loft style homes with open, airy floor plans. Walk to the Embarcadero, Ferry Building, and AT&T Park. Amenities at 1 Federal include 24 hour security, concierge services, and fitness center.
Browse Condos, Lofts and Townhomes by Community

1 FEDERAL ... 2 Listings ... Priced from: $397,156 to $835,000

10TH STREET LOFTS ... No Active Listings

1234 HOWARD ... No Active Listings

125 GILBERT STREET ... 1 Listing ... Priced at $895,000

1325 INDIANA STREET LOFTS ... 1 Listing ... Priced at $850,000

142 RUSS STREET ... No Active Listings

1488 HARRISON STREET ... No Active Listings

1578 INDIANA STREET ... 1 Listing ... Priced at $699,000

161 GILBERT STREET ... No Active Listings

175 BLUXOME ... 1 Listing ... Priced at $929,000

18 LANSING STREET ... 1 Listing ... Priced at $1,195,000

181 SOUTH PARK ... No Active Listings

188 KING STREET ... No Active Listings

188 SOUTH PARK ... No Active Listings

190 7TH STREET ... No Active Listings

2 MINT PLAZA ... 1 Listing ... Priced at $595,000

200 BRANNAN ... 1 Listing ... Priced at $1,895,000

200 TOWNSEND STREET LOFTS ... 1 Listing ... Priced at $829,000

2030 3RD STREET ... No Active Listings

2068 3RD STREET ... No Active Listings

221 CLARA STREET ... No Active Listings

2301 HARRISON STREET ... 1 Listing ... Priced at $799,000

235 BERRY ... 1 Listing ... Priced at $1,249,000

2412 HARRISON STREET ... No Active Listings

3118 18TH STREET ... No Active Listings

320 ALABAMA STREET ... No Active Listings

358 6TH STREET ... No Active Listings

370 DE HARO STREET ... 1 Listing ... Priced at $998,000

388 TOWNSEND ... 1 Listing ... Priced at $899,000

50 LUCERNE STREET ... No Active Listings

500 BRYANT STREET ... No Active Listings

520 6TH ... No Active Listings

55 NORFOLK ... No Active Listings

56 GUY PLACE ... No Active Listings

650 2ND STREET ... 1 Listing ... Priced at $1,395,000

68 HARRIET ... No Active Listings

69 CLEMENTINA ... 1 Listing ... Priced at $595,000

695 5TH STREET ... No Active Listings

701 MINNA STREET ... No Active Listings

748 INNES ... No Active Listings

755 TENNESSEE ST LOFTS ... 1 Listing ... Priced at $899,000

761 TEHAMA STREET ... No Active Listings

920 HARRISON STREET ... No Active Listings

965 FOLSOM STREET ... No Active Listings

999 16TH STREET ... No Active Listings

ALLIED BOX FACTORY ... No Active Listings

AQUA VISTA LOFTS ... No Active Listings

BASILICA LOFTS ... No Active Listings

BELLA VISTA LOFTS ... No Active Listings

BRYANT SQUARE LOFTS ... No Active Listings

CAPE HORN LOFTS ... No Active Listings

CLEMENTINA LOFTS ... No Active Listings

CLOCKTOWER LOFTS ... 3 Listings ... Priced from: $925,000 to $6,995,000

COURTYARD LOFTS ... 1 Listing ... Priced at $925,000

EMBARCADERO LOFTS ... No Active Listings

FLOWER MARKET LOFTS ... No Active Listings

FRANKLIN SQUARE LOFTS ... 1 Listing ... Priced at $795,000

HARBOR LOFTS ... 1 Listing ... Priced at $799,000

IRONWORKS LOFTS ... 1 Listing ... Priced at $899,000

JACKSON BREWERY ... No Active Listings

LANDMARK UNION SQUARE ... 4 Listings ... Priced from: $595,000 to $749,000

LIGHTHOUSE LOFTS ... No Active Listings

MARQUEE LOFTS ... 1 Listing ... Priced at $995,000

NORTH BEACH MALT HOUSE ... 1 Listing ... Priced at $1,060,000

ORIENTAL WAREHOUSE ... 2 Listings ... Priced from: $1,695,000 to $1,895,000

POTRERO SQUARE LOFTS ... No Active Listings

RINCON HILL LOFTS ... No Active Listings

SHOWPLACE SQUARE LOFTS ... No Active Listings

SOUTH BEACH WAREHOUSE ... No Active Listings

SOUTH END LOFTS ... No Active Listings

TEHAMA LOFTS ... No Active Listings

THE GARAGE ON HYDE ... No Active Listings

THE ODEON ... 4 Listings ... Priced from: $999,999 to $1,250,000

THE THEATRE LOFTS ... 1 Listing ... Priced at $1,095,000

THIRD STREET LOFTS ... 1 Listing ... Priced at $1,190,000

TOY FACTORY LOFTS ... No Active Listings

UNION SF ... No Active Listings

VILLA DEI FIORI ... No Active Listings

YERBA BUENA LOFTS ... 4 Listings ... Priced from: $285,669 to $1,250,000

ZOE LOFTS ... No Active Listings
Community Locations

---
Featured Agents

Jeffrey Marples
Spinnaker Real Estate Group
Managing Broker

Jeffrey brings 9 years of real estate experience to help you in your next condo or loft purchase.

View Full Agent Bio for Jeffrey Marples
The Fair Housing Act prohibits discrimination in housing based on color, race, religion, national origin, sex, familial status, or disability.

Information Deemed Reliable But Not Guaranteed. The information being provided is for consumer's personal, non-commercial use and may not be used for any purpose other than to identify prospective properties consumers may be interested in purchasing. This information, including square footage, while not guaranteed, has been acquired from sources believed to be reliable.

Last Updated: 2016-10-01